A New Copy Writting Developing Tool That Will help Enrich Your Content
Most of the content writers have been using a copywriting tool when writing for blogs, articles, emails, or advertisements. Some of these copywriting tools do not work. With most workers and entrepreneurs working at home, a copywriting tool will come in handy. Fortunately, a new copywriting tool will help all users like content writers, marketers, entrepreneurs, and many more. This copywriting tool is called Conversion.ai.Conversion.ai is a newly created software by UseProof company based in Austin, Texas, the United States, in 2021 to cater to the demand for copywriting. Conversion.ai is a bot named Jarvis that utilises its artificial intelligence technology to create a high-quality copy of your article, blogs, posts, or anything, depending on your needs.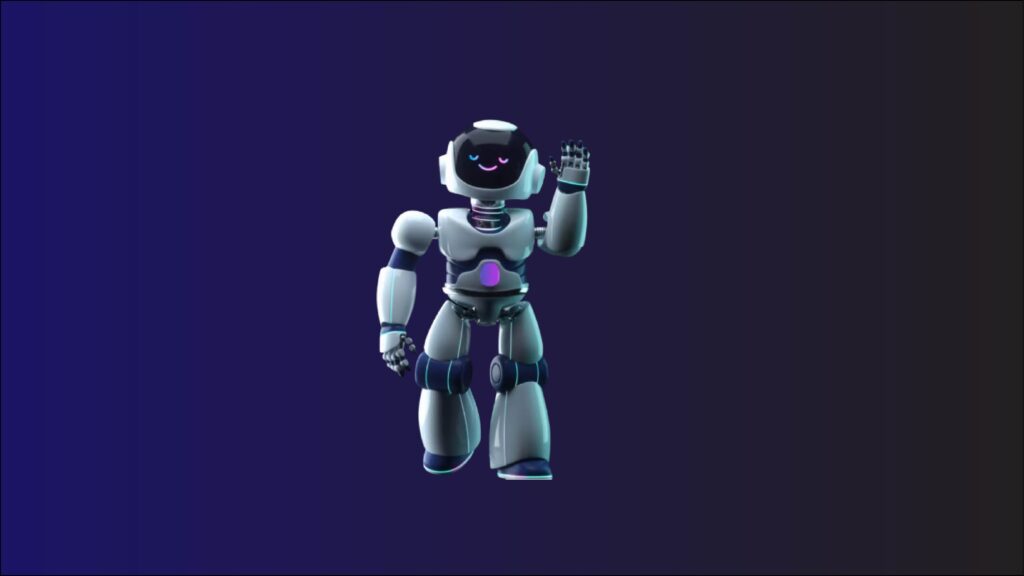 Benefits of Conversion.ai
There are numerous benefits of using Conversion.ai. It helps its users to save hours on writing. All you need is to pitch in your ideas, and Jarvis will do the writing work for you. No longer need to stumble on a writer's block where you will stare longer at the screen of your laptop or computer to get an idea. Jarvis will also help you generate headlines based on your needs. It can be YouTube, Facebook, or email headlines. Jarvis will create headlines based on your line of business and target audience.
Since you have just read about the audience, this bot gives you the option to adjust its tone. It can be informal, formal, or expert – it depends on the target audience you want to deliver the post with. Jarvis also helps you translate your content into 11 languages. These languages are English, French, Spanish, German, Japanese, Korean, Dutch, Polish, Portuguese, Chinese, and Russian. Just like any tool, Conversion.ai comes with perfect grammar, and it helps you create original content. You don't need to worry, as the bot will not copy any links from the web to create content. They are creating content based on your ideas. Conversion.ai is easy and straightforward to use. With its easy-to-navigate tools and self-explanatory features, you won't get lost in their software. The bot also offers customer support. If you have queries or concerns using the software, the friendly professional staff will help you navigate and reach a helping hand on you. Lastly, Conversion.ai has an academy where they hold events like webinars and lectures about the relative work linked to using their software. It can be all about the jobs or creating articles and many more.
This bot is best suitable and recommended to the following sectors: entrepreneurs, marketers, and agencies. Conversion.ai helps the entrepreneurs because the bot gives flawless automated copywriting, and with this, it gives them free time on handling business. Conversion.ai is also helpful to marketers. Marketers who are using conversion.ai boost their statistics from their email, social media platforms, and website. Visibility is the most important thing to them, and Conversion.ai gives them to market their respective companies or agencies. Since you have just read about agencies, agencies are another suitable user for Conversion.ai. The bot is the best ideal for individuals who are writing to their clients in a time constraint working in an agency. The bot helps its users save time as the bot will help them create appealing and sound articles. Although these are the suitable markets for the said software, the software is open to anyone who is writing, such as authors, journalists, freelancers, content writers, and other related jobs.
Conversion.ai offers two types of services for its patrons and customers. The Starter Pack and the Pro pack.
The starter pack costs $29 per month, and its features are great and useful for beginners or those who would like to try the affordable premium offer by the company. Its features are unlimited user seats, create projects up to five folders, 400 character limit input, over 40 copywriting templates on posts, headlines, script, 11 languages, customer support, and a superior artificial intelligence (AI) community. This pack generates 20,000 words per month which are suitable for short projects.
The unlimited user seats will enable the owner or agency to organise their team regardless of their size, so you don't have to worry about the limitations of this software. Be it 10 or 100, Conversion.ai will provide them a space in the software as the seats are unlimited. This feature will help the owner to foster teamwork, participation, and creativity among their team.
The starter pack also gives them, the owners, the opportunity to organise their team's projects into folders. This feature will help them identify the files and help a systemic organisation of their work. Hassle-free, right?
The 400 charter limit input helps its users to become creative in delivering descriptions to their brands. This limit is already enough for entrepreneurs, marketers, and agency owners to create a short, precise, and concise description of their respective brands or advertisements.
Jarvis has been taught and trained to provide and create 40 copywriting skills such as headlines, advertisements, and descriptions. As mentioned above, you don't need to worry, as Jarvis is creating original content based on the words and keywords you provided. As discussed above, Conversion.ai supports 11 languages. The software also offers friendly chat support from their professional and friendly staff based in Austin, Texas, United States. Lastly, the starter pack provides you a community that gives you tips, support, and connectivity with fellow copywriters who are also using the AI.
Pro pack costs $109 per month. It has the same features as starter packs but with notable and significant differences: unlimited project folders, additional user seats, 600 character input limit, workspace documents, and long-term assistants. This pack generates endless words per month, so this is suitable for writing a blog or creating articles for their clients. The pro-pack is the best-seller and popular choice due to its numerous features compared to the Starter Pack.
Aside from having the features of the starter pack, the Pro pack has unlimited project folders. If you are an owner of a big-time agency or marketing company, Pro pack is the best deal for you. This feature will help you organise many folders based on their type, usage, or purpose. It's all up to you as the pro pack gives you an unlimited number to create folders. The pack also gives you an additional seat, fun, right?
Another notable feature of the pro pack is the workspace documents. Workspace documents enable you to combine, assemble, and enjoined all the records created by their workers. This tool combines the intro, storyteller, and content improver types of documents.
Long-form assistant is the last feature under Pro Pack. AI powers this assistant, and it gives its users the comfort of helping its users Copy-write long-form paragraphs such as articles, blogs, and posts. This additional feature in the Pro Pack helps the writers to create beautiful and concise reports that Google loves.
Both packs are offering a seven-day money-back guarantee if you change your mind along the way. They will refund your money within seven days of your purchase of their product.
How to Use It?
Now that you have learned the benefits and offers of Conversion.ai, the premier copywriting tool, it's time for you to know the steps on how to use and utilise Jarvis, the bot of Conversion.ai. These steps are tailored for marketing personnel and entrepreneurs.
First, you need to choose a skill. As mentioned above, Jarvis learned over 40 different copywriting skills. His skills range from sentence expander, post captions, headlines, descriptions, ideas, and even frameworks! Jarvis got you covered for all of your needs, whether you're from the marketing industry, an entrepreneur, or a freelance writer working for an agency.
Second, put a description on your brand or post if you would like to add a title, the better. Click the "Generate AI content" to start.
Lastly, watch Jarvis do its work of creating original content based on your description and title that you would like to see in your article or advertisement.
For freelancers and content writers who are working in an agency where they are pressured to pass original content through a time constraint, here are the steps for you to consider when you are using conversion.ai:
First, select "content improver."
Second, create a short sentence in the box provided by the software. Make sure that you put any ideas that are relative to the creation of your article.
Lastly, Jarvis will create original, neat, and organised content based on your ideas.
Conversion.ai is a helpful copywriting tool for marketers, entrepreneurs, agencies, SEO, and content writers with all of the things discussed. It has many benefits that are useful for its patrons and customers. They are offering two types of services, both of which are useful. These are the Starter pack and Pro pack. These packs are almost the same with features, but Pro Pack is the best-seller product of Conversion.ai due to its numerous quality compared to the Starter pack. Both packages are affordable on their own. So, what are you waiting for? Get this copywriting tool now and see for yourself its results. sign up to win a free website