Have a look at just some of Website Designs at Sligo Web Design
My hair Products is a new eCommerce website that will be launched in January 2020. Our client who is a well known hair stylist based in Dublin, has noticed a noticeable increase in sales on their current Shopify store. They wanted to move away from Shopify due to the yearly costs. So we designed a brand new store using WooCommerce. This is the result
Andersons Grill & Bar based in Sligo currently have a website designed by wix. Our client has decided to move away from their current platform, and use WordPress. So we are currently redesigning a new website with new booking capabilities.
Ann Heffron a well known career guidance councilor based in Leitrim, decided to upgrade her website and changee her brand.  Our team designed a new logo and, we designed new website using Elementor. And designed a new booking system using a new technology called Gravity forms. 
We designed a web design company in Omaha, Nebraska. This was part of an SEO project where we had to design a website and rank the website on page one for high ranking keywords. Since then we sold the company locally to a web design competitor based in the City.
This website now sits on page 1 of Google rankings.
Garavoguehenstag is one of Ireland's leading Hen and Stag party provider. Out team at Sligo Web Design, were behind the branding design, website design, Seo strategy and booking system using MY SQL database management. 
Our client has seen huge results from this design bringing record numbers of Hen and Stag to Sligo throughout 2019.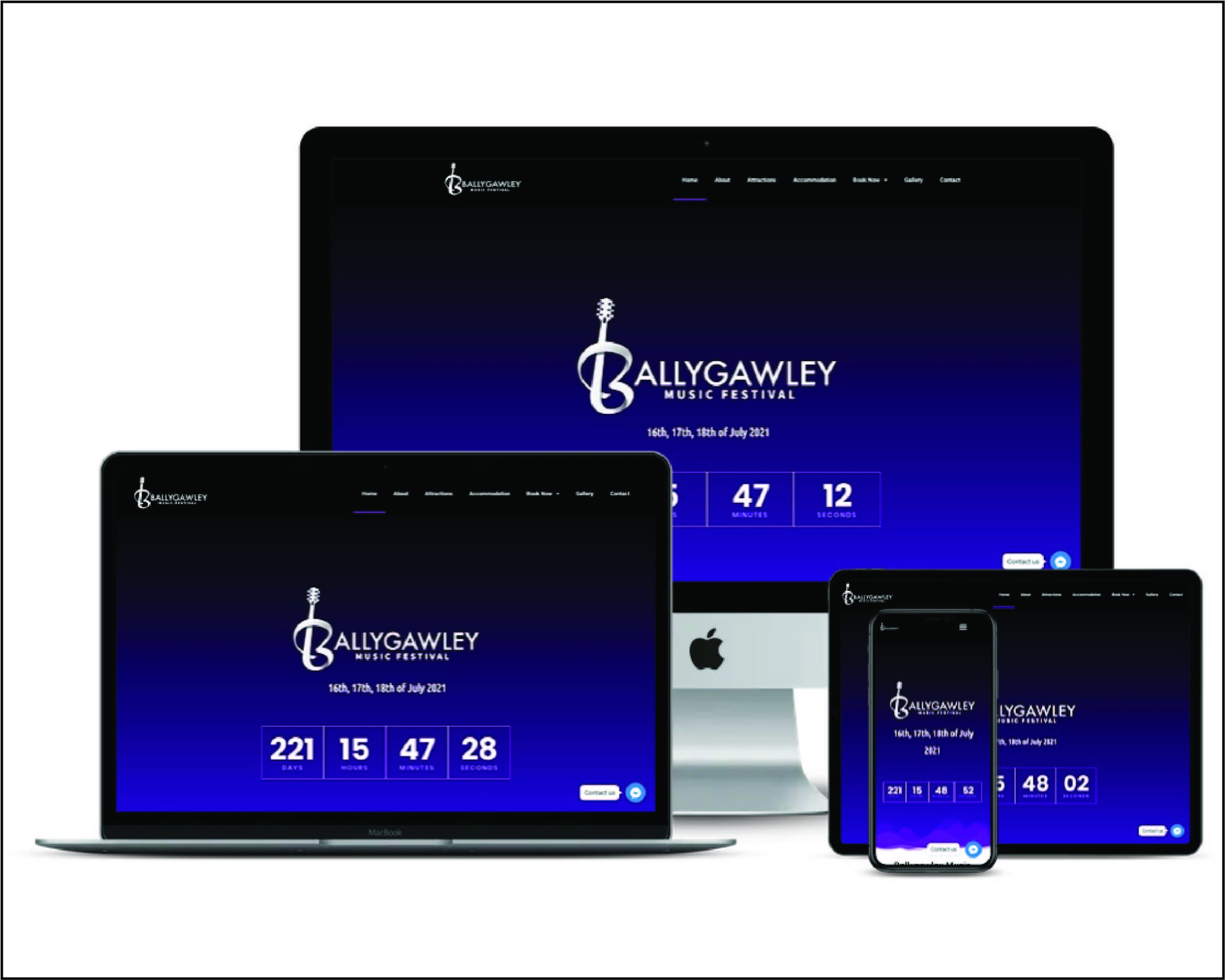 Ballygawley Music Festival
The Ballygawley Music Festival committee approached us about designing a new website that showcases their programming of events with ticket links and booking forms. We also design a new logo for the website ands the festival, a long with some footage from the festival as a video banner. sign up to win a free website