Number 1 Web Design Ireland Provider
As a business or brand owner, you regularly look for new ways to build and grow. When looking online at ways to grow your business, you may have seen a lot about Digital Marketing Services such as Website Design. Depending on your business, you may have seen a lot of information surrounding Ecommerce, to sell products or services. However, building a website for your business without experience can be a challenge. That is where we come in, as Web Design Ireland providers.
Here at Sligo Web Design, we specialise in providing high-quality website design services to businesses across Ireland and beyond. Our team of website design professionals have years of experience in delivering industry-leading results. Based in Sligo, Ireland, we provide Web Design Ireland Services to businesses and brands within Ireland to succeed.
Choosing Us As Your Web Design Ireland Provider
Choosing a Web Design Ireland Provider for your business can be quite a task. Especially if you don't understand Website Design or Digital Marketing, as some of the "addons" with other agencies can result in you spending thousands of euros. Here at Sligo Web Design, we don't just build simple websites. We build online platforms that deliver results from the day they go live!
Unlike other agencies, we are completely transparent and honest. A simple website on its own, won't change your business completely. However, we create platforms that work directly with other marketing strategies such as Search Engine Optimisation & Social Media. Our professionals will advise you on what to do when your website is live.
We also work directly with you as a client to ensure that what our team is producing, is exactly what you want for your business. You have complete control and input throughout the entire process, which means you can shape the project, without building the website yourself! It is just part of our Web Design Ireland service, to help your business with growth.
What Does Our Web Design Ireland Service Include?
When choosing Sligo Web Design as your Web Design Ireland agency, what does our service include? What can you expect within our Website Design Packages?
Our packages and websites include more than just a typical website. We provide additional services within our websites at no extra cost. Just to better your chance of success as a business. Each website is built by one of our professionals, who follow our Web Design Ireland Process, which includes SEO Guidelines, Written Content and much more, all without additional costs. We work to provide the best service for our clients, without the huge price tag attached, so that you can grow your business for less.
Our team of Web Design Ireland Professionals invest hours into every client that comes through our agency. Throughout the entire process, you will have direct contact with the designer behind your website too, meaning you can ask questions and more.
But what specifically does our Web Design Ireland service include?
Our Web Design Ireland Service
Here at Sligo Web Design, our Web Design Ireland Service includes more than those offered by other agencies. Our team have built a service that can really make a difference to your business, as opposed to just being a simple website design and done package. We have also invested a lot of time into building three, detailed packages at different price points. This is to make website design affordable for every business owner.
But as for our service as a whole, what do we include within Web Design Ireland, alongside your website?
Complete SEO Standard Optimisation
Email Setup
Graphic Design & Images
Free SSL Certificate
15+ Pages, As Standard
Website Hosting
Website Domain
A lot of agencies across Ireland, providing Web Design Ireland services often charge extra for the above addons. Some agencies charge over 3000 euro for a website, with just a couple of the above extras. Here at Sligo Web Design, we include these addons as the core service, with no additional cost!
So if you are looking for a Website Design Ireland Agency, Sligo Web Design is the agency for you.
Delivering Results Through Web Design Ireland
Our professional team have provided results for hundreds of businesses through our Web Design Ireland Service. We have worked with Small & Large Business Owners, providing a range of products and services. These clients include Cocktail Club, Powerhouse Pilates and much more, all of which are progressing in their business, through the work we have carried out.
We have created a variety of websites, from general information websites to Ecommerce Stores with thousands of products. It's safe to say that no job is too big or small for the SWD Team!
Our mission and aim with every client are to simply provide solid results. Whether it just be a simple 5-page website or a subscription-based website, we work to provide platforms that make a difference. Each member of our team is briefed and trained, ready for every client to ensure that the quality of service we provide is the best!
We also work to ensure that our clients are more than satisfied with the work that we carry out. This is done through consistent contact with each client, with regular updates on how their project is going. If they want to input at any time, they can!
Our Services Connected To Web Design Ireland
Alongside Web Design Ireland, being Website Design, we also provide other services which can help with any Website or Business Project. We offer a variety of services as a Full-Service Agency so that you can access everything you need, with one agency. Each service is carried out by a professional within Sligo Web Design, who have sufficient experience and talent in that specific field.
These services can support your business and marketing in a variety of ways. Our services include Logo Design, Social Media Management, Link Building and much more. Each of which, can be integrated into any of our existing services! All of these services are provided independently and alongside Web Design Ireland, to suit your needs!
As for integration, our additional services integrate into our Web Design Ireland service with ease. For example, our Logo Design service will create your business a brand new, bespoke logo, which can be included within the design of your website. Services such as Search Engine Optimisation can help with driving organic traffic to your brand new website. It's the traffic and visitors that purchase your products and services, therefore very important!
We offer fully responsive Websites that will be fully optimised for every device, including Desktop, Tablets, and Mobile Phones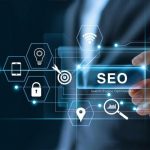 We will drive traffic, Increase awareness of your business by ranking your Website on page one on Google or Bing search engines
Our team have built successful businesses using Pay Per Click campaigns.  We guarantee  low spend with a high return of investment
Link building is a service we finally can offer, we will implement a backlink  strategy using citations, web 2.0's and developing relations with other online platforms related to your niche
We work with some amazing Logo designers in Sligo and around the Country. We will design a logo that represents your business at an affordable price point, we have a full portfolio for you to choose from 
Get the most from your Social Media platform with one of Social Media Management packages we will optimise all your social media platforms and will guarantee growth and results and a return on yur investment
Web Design Ireland Pricing
While our Web Design Ireland Service contains a lot of additionals such as Domain, Website Hosting, Emails and much more, your main questions now might be about the price. Website Design Services come at a cost, like with anything in Digital Marketing. It's this cost that provides the professionals to carry out the work, resulting in your new website.
However, when looking through providers, you will find that prices vary from agency to agency. Some agencies charge thousands of euros while others charge hundreds. The price is often dependent on what's included, as some agencies charge extra for the things that we include for free.
Here at Sligo Web Design, we offer Website Design Services starting at 350 Euro for a basic website. Our 350 Euro Package includes;
Website Hosting

Website Domain

15 Pages

SSL Certificate

Email Setup

Basic SEO

Graphic Design
All of which is included at the price of 350 Euro. No secret costs and no additional pricing, just 350 Euro, simple. It's the cheapest package we offer and it's cheaper than other agencies by a far mile!

Website Design Price Packages in Ireland
Our social media management packages are a great option for business owners who want to do what they do best – running their business. Leave the social media marketing to us – we tweet and post for you, deploy engaging content and spread the word about your great organisation. We have a process-driven approach that provides consistency and structure to your social media marketing. Activity is planned and agreed in advance, so you know what is included in your package. We work hard to curate, write and deploy the activity across your social channels. We review and evaluate the performance of the activity and tweak it accordingly to achieve the best results
SMALL BUSINESS WEBSITE
Search Engine Optimisation (on page SEO)

Graphic design (including stock images)
ECOMMERCE WEBSITE
Graphic design (including stock images)

Search Engine Optimisation ( on page SEO)

One Year Support & Maintenance
PREMIUM PACKAGE
Graphic design (including stock images)

Search Engine Optimisation ( Fully Optimised )

One Year Support & Maintenance sign up to win a free website