How Web Design Helps a Business Grow
How Web Design Helps a Business Grow in 2021
How Web Design Helps A Business Grow
Today, it's an essential requirement for every business to have a website. In the current technological era, you need to have moved to the internet space in almost all life aspects ranging from entertainment, purchasing products or services and reaching out to family and friends. This, therefore, means that it's mandatory for businesses to have an online presence through having a website. Worldwide statistics show that online sales are the game changer for many businesses irrespective of their niche or industry. These statistics are a clear indication that having a business website is essential. Below are some benefits of having a business website: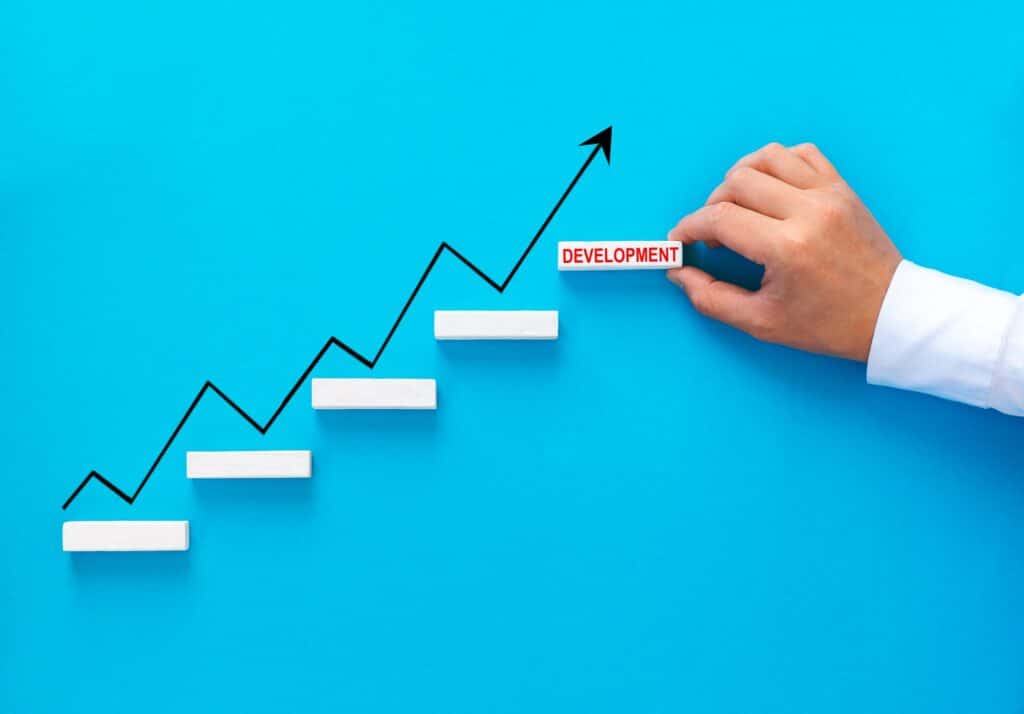 Having a business website is an excellent way to reach out to a wider audience all over the globe. With the increasing number of internet users, it's much easier to grow your client base by simply having a professional business website. Your website will help you bridge the gap between you and your unreachable audience. This way, it'll become easy to sell products and services to even more people, thus growing your business. The current trends on buyers show that people will first look for your business online before making an online or physical purchase.
A website is an avenue for marketing or advertising your business. Today, business owners don't actually consider the cost involved in running a website. This is because the cost is generally lower compared to the impact the website brings on the business. The value created by business websites is of great importance.
3. Display your business information
Business information will always be displayed on a website. This means that potential clients can quickly know what kind of product you're selling or services you are offering. With only a few mouse clicks, people can easily know every detail about your business.
If you have a business website, any information of interest will be easily accessed by anyone from any destination regardless of the time. This means that you are accessible 24/7, where customers can look for you when in need of products or services. People will also be able to know what you're offering in odd hours, even when your business is closed, provided that your contact information is well displayed on your website. Additionally, with the increase in mobile device use, it's even easier for people to look for you.
5.Increased Online Visibilty
For your business you need to to have great online visibility, having a website is essential. Today, business competition has also shifted to the online market space. This means that the failure of your business to appear in the online space means that you'll be losing a lot.
These are some of the benefits of having a business website to help a business grow
Why web design matters? 
Now that you have a business website, it doesn't mean that you're already done with all other aspects. Web design plays a critical role in determining the kind of performance your website has. Below are some top benefits of web design for business:
a. Gives an excellent first impression 
The first impression of any brand says a lot from a general perspective. Things have changed today, whereby you'll find that people get or lose interest in some brands based on how they perceive them at first sight. To ensure your website visitors don't go away after visiting your website, it's essential to ensure your website has a great web design. Having good web design will increase your site speed, responsiveness and usability. All these aspects will keep your users interested in your brand, meaning that you'll get more conversions and revenues.
b. Navigation becomes easy
Having good web design translates to easy navigation. A web designer will make your website navigation easy by applying Hick's Law. Basically, navigation determines the amount of time a website user will take while looking for a specific product or service. Having too many options on your website can create confusion for the users. This will not only chase them away completely but means that you're losing potential customers to your business competitors. A good web design will ensure that all similar options are merged properly to reduce the time required to find each of them.
c. Your brand will be trusted
Web design dictates your overall business integrity. Nobody wants any association with a business that appears to be a scam. Having a professional-looking website contributes to your audience trusting your business. Therefore, it's advisable to keep on updating your web design. For your brand to be trustworthy, you must also ensure there's consistency on all general aspects of your website, ranging from its logo, style, page layouts, colours, among others. Having inconsistencies in your website can easily drive some visitors away since it's unattractive.
d. Gives a competitive edge
Every business has its competitors. Therefore, to stand out from the rest of your competitors, you should ensure you have a good website design. You can perform competitor analysis to determine the gaps between you and your competitors and take advantage of it by incorporating unique ideas into your website. Your main objective should be to adequately demonstrate your products or services to your audience better than anyone else in your niche or industry. 
e. Promotes SEO
There's a direct relationship between web design and search engine optimization (SEO). Having good web design means that all critical aspects regarding search engine optimisations are in place. First, the kind of content you publish on your website can affect your overall website ranking on search engines as well as its relevance. Most businesses tend to emphasise more on web design than functionality. It's therefore essential to ensure that your website is also responsive and fast. An SEO friendly business website will rank higher in search results meaning that it'll get a lot of traffic and more conversions.
f. Improves user experience
Nothing turns off website visitors than a poorly designed site with difficult usability. Studies show that there are more than 90% of visitors look for products or services online. This is an extremely high number meaning that it's easy to grow your business if you ensure appropriate measures are taken. Additionally, 65% of online users will look for your business contact information to reach you for products or services. Therefore, with these statistics, it's essential to have good web design to ensure that you're actually reachable, and it's easy to see what you offer without too many hassles. Having a business website with an excellent user experience is key if you want users to take time on your website without struggling. This also eliminates the wrong perception about your business. With a professional website design agency, your website will always have a good user experience.
g. Increased conversion rates
Having good web design is a great route for lead generation and conversions. A business website that is appealing and easy to use will drive a lot of traffic. To even get more conversions, you can also leverage on sales promotions, offers, and coupons. Additionally, having calls to action is also essential since it gives your audience a chance to make inquiries and ask for quotes. If your website is mobile-friendly, you'll also increase conversions.
h. Fast loading speed
Speed is another important aspect that most website visitors consider when trying to load pages. Good web design results in fast loading speed. Website users dislike websites that take too long to respond. Slowly loading websites usually don't attract a lot of visitors because they tend to waste a lot of time. With the rise in the use of mobile devices, it's essential to ensure that your website has a fast loading speed. Statistics show that 53% of website visitors using mobile devices won't keep trying to open unresponsive sites for long. If your business website is fast, be sure to get increased conversion rates.
These are some of the top benefits of web design for business. Web design also enhances customers' satisfaction and reduces bounce rates. 
Essential elements of good web design
As earlier stated, web design dictates your business trust, integrity, authenticity, and authority. There are many essential elements of good web design that will help make your business unique and outstanding as follows:
* Unique layout
For your business website to be attractive, a unique layout is key. Your website layout should also complement your brand. Choose fonts that are easily visible and readable to ensure users get information straight away without hassles. However, the layout shouldn't strictly be professional but also include some freshness. The layout should also contrast the background.
* Appealing visuals
Most website visitors will judge based on what they see. It's therefore essential to have appealing visuals on your website to draw their attention. These visuals could be images, animations or illustrations. Today, the popularity of video content is increasing at high speed since people nowadays prefer watching videos as opposed to reading text. You can also incorporate short videos that demonstrate your products or services on your website.
* Color schemes
The general colour patterns on your business website have an impact on the opinions of different users. Therefore, a lot of care should be taken when selecting the ideal colour schemes. Before you even start searching for colour schemes, it's essential to consider your niche and brand in general. You should select colours that best explain your brand. For instance, if you have a flower shop, you should choose colour schemes that clearly explain your products. There must be a dominant colour that should complement your business.
* High-quality content
Content is king. For a good website design, it's essential to have high quality and unique content on all pages. It's this content that helps in increasing conversions. The content hierarchy is also important. The most searched information should always appear on top of your web pages. This content includes product and service descriptions.
* User experience (UX)
This is probably among the first things that users will recognize after opening your website. Most business owners will primarily concentrate on the visual design of their website. Your website should always be easy to use, navigate and responsive.
* Mobile friendliness
The technological landscape has since changed rapidly, where people have shifted from accessing the internet via desktops and laptops to smartphones and tablets. For a good web design, mobile friendliness is key. Having a mobile-friendly website means that you'll be visible to many people and thus increasing your chances of growing your business.
* Call to action
Now that you have customers visiting your business website, the next goal is to make them take the necessary action, i.e. buy a product, request a service, schedule an appointment or get a quote. It's therefore essential to have some engaging calls to action (CTA). They should also be properly placed to ensure website users can see them without struggling.
These are some of the important elements of good web design. Others include page speed, SEO friendliness, responsive design and custom coding. All these elements will be added to your business website by a professional web design company. However, choosing the best web design company is the best thing you can do as a business owner. First, the web design company will save you a lot of time. There's nothing technical you'll be required to do in the process. This time can be used in improving other business areas. Secondly, you'll also get a customised web design depending on your business needs. This will give your business an upper hand in the online market space because your website will have all it takes to attract a broad audience. Lastly, the web design company will give your brand a professional impression. This professional impression is the most significant contributor to trust and confidence among your audience. 
In conclusion, if you are a resident of Ireland and want a professional web design company, Sligo Web Design is the best solution. We offer top web design services, SEO services at a quick turnaround and affordable rates. For more information regarding our web design services, you can visit our website or contact us directly.